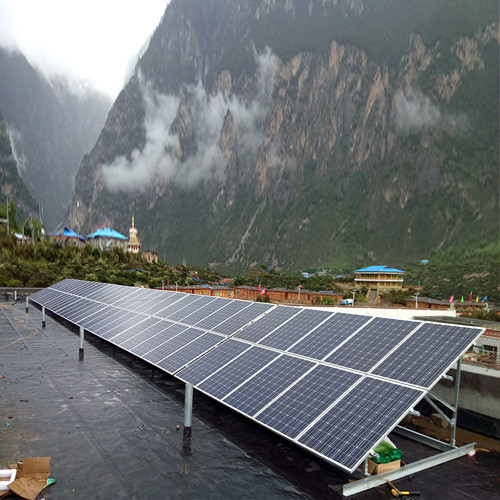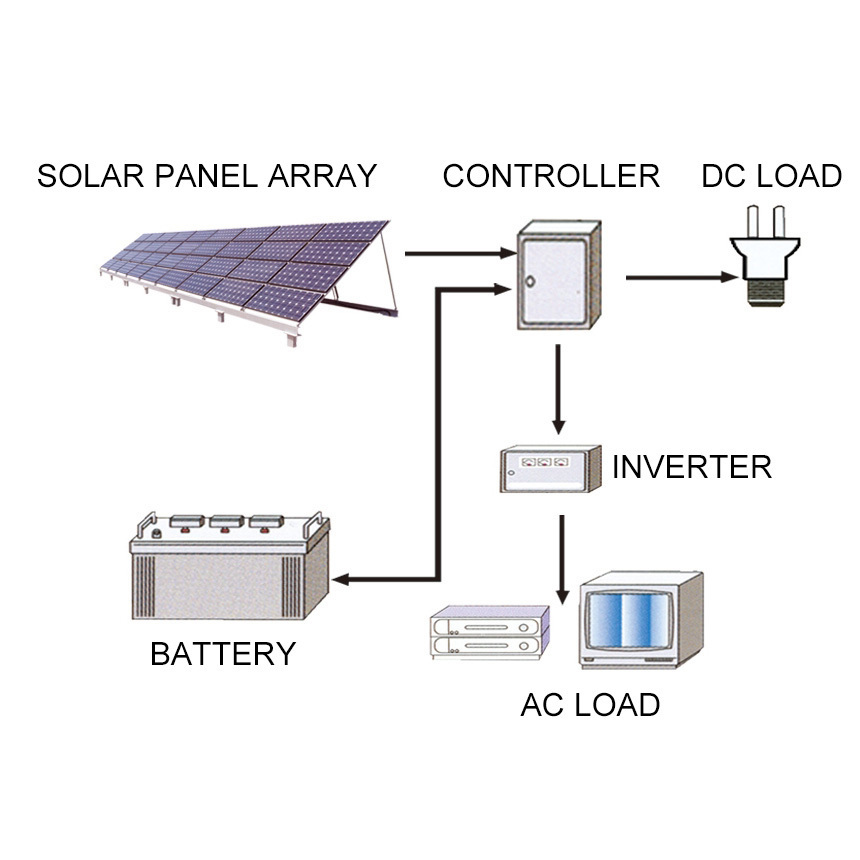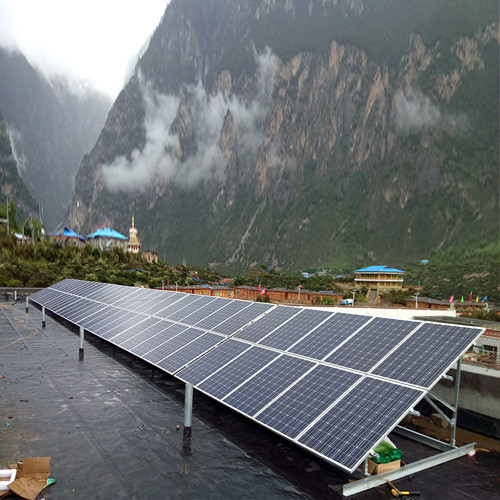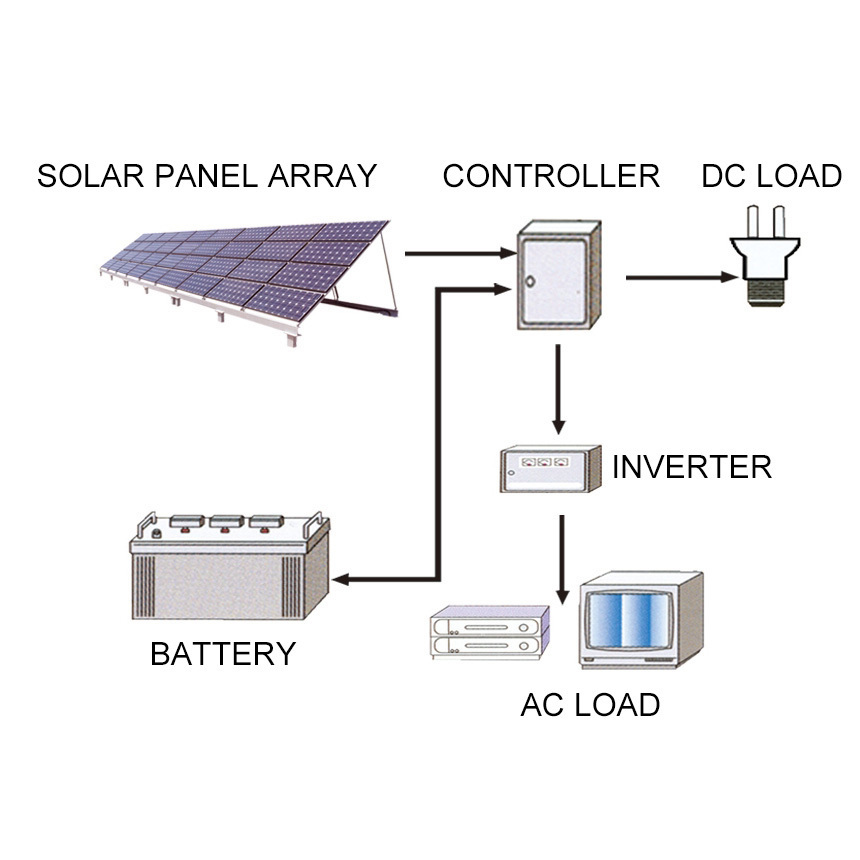 Independent PV System
---
Off grid solar system is one kind of energy-saving and environmentally friendly system. It is a system which uses PV modules to convert sunlight into electricity. It's made up of PV module, controller
---
Introduction:
Independent PV System is one kind of energy-saving and environmentally friendly system. It is a system which uses PV modules to convert sunlight into electricity. It's made up of PV module, controller, battery and inverter. It is mainly used in some remote and power-unstable areas.
Independent PV System are very reliable and clean source of electricity that can suit a wide range of applications such as residence, telecommunications signal tower, industry, agriculture, livestock, etc.
Independent PV System mainly used to drive all kinds of household electrical appliances and office equipment, to solve the power shortage situation without electricity or people living or working electricity problem.
Turnkey Commercial & Industrial Remote Power Projects.
Power for Remote Sites : Communications, Data Monitoring, Telemetry, Railway Signalling & UPS Systems.
Rural Electrification : Remote Communities, Villages, Schools, Medical Centres, Disaster Relief & Aid Projects.
Remote Lighting Systems - Bus Stops, Streetlights, Road & Traffic Signs, Stable Lighting.
Off-Grid Buildings - Remote Houses, Outbuildings, Barns & Cabins.
Water Pumping - Remote Wells, Boreholes, Cattle Watering, Irrigation & Swimming Pools.
Leisure & Marine - Motorhomes & Caravans, Boats, Yachts and Narrowboats.
Portable / Mobile Power - Camping, Hiking, Travelling & Expeditions.
Feature:
· All systems has LCD digital display
· All systems have AC and DC output
· Easy installation, install files will be provided
· High quality components ensure service life and trouble-free
· Complete installation solution
· The best service helps you save more time and cost
· Pure Sinewave output
· Suits All Loads Including air conditionaler/ Pump/Washer
· Perfect protection to keep system running safely
solar panel array, controller,DC load, inverter, AC load